Joined

May 9, 2014
Messages

9,904
Location
BONUS HOUSEWIFE TIME! One of my most hated Housewives: Cynthia Bailey - Real Housewives of Atlanta
OK lets get this straight, I don't HATE Cynthia. Hate is such a strong word. I don't even dislike her that much - compared to MOST of the women on this countdown she's probably one of the morally better of all of them. I hate what she represents, which is the one of the biggest sins a Housewife can be: BORING!
There have been many, many, many boring Housewives across the years. Off the top of my head some of the most notable are the legendary Housewife flop CINDY BARSHOP from New York, Atlana's own Kim Fields (who seemed utterly confused as to which show she had been cast on) and MULTIPLE one-season-and-outs from OC - usually named PEGGY.
However Cynthia takes my boring Housewife trophy simply because she has been on Atlanta for SUCH A LONG TIME NOW!
Cast in season 3 alongside iconic lunatic Phaedra Parks, Cynthia and Phaedra helped bring a bit of GLAMOUR to the sliiiiiightly crunchy Atlanta cast - Cynthia in particular with her background as a genuinely successful fashion model in the 90s.
Initially allied with Nene, Cynthia was kind of OK at first - she got Miss Jay from ANTM to do a brief cameo and generally gave decent talking head. THEN her at-time fiancé Peter arrived on the scene.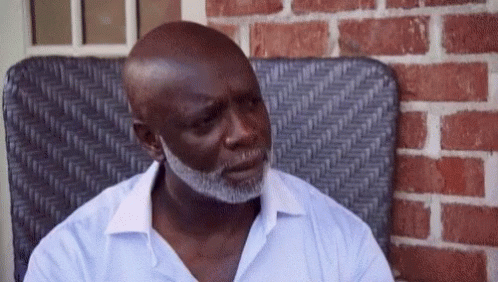 Oh my life, I find Peter INSUFFERABLE. I've alluded it into this thread already, but Peter is thirsty for screen time, not a particularly pleasant individual to watch and the trials and tribulations of Cynthia and Peter's relationship DOMINATE Cynthia's solo scenes for multiple seasons to the point where they take me right out of why I watch Atlanta, and I ended up just fast-forwarding through all of them. From memory Cynthia's own SISTER seemed to hate him (and he acted like a total dick to her). Maybe Cynthia should have listened to her family instead of her heart

What was EVEN WORSE is that Peter stayed on the show for many, many seasons almost becoming a semi-cast member HIMSELF. He was still having scenes in season 10 having conveniently become BEST FRIENDS (and possibly even business partners?) with Kandi's husband Todd (he possibly was in the last season also - I just haven't watched that one to find out). He starts getting SOLO SCENES with none of the women are in, and I vaguely remember him having some sort of heart-to-heart with Kandi's daughter Riley at some point: THIS IS NOT WHAT I WATCH ATLANTA FOR!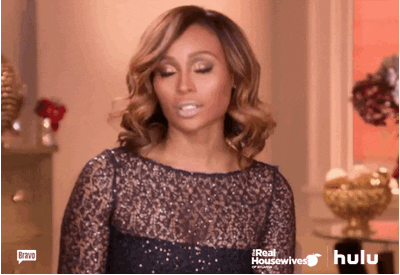 ANYWAY, BACK TO CYNTHIA. As mentioned - she isn't a bad person. I get it. Not everybody in the cast has to be there to keep gay men entertained - the show has a huge female audience also, and inspirational role models are needed for that demographic. I would argue however that wildly successful (and charismatic) Kandi covers this need in a FAR MORE INTERESTING WAY than Cynthia ever has.
Cynthia is has been on the show for nearly 10 seasons now, and I honestly struggle to remember any plotline she's ever engaged me with. YES her wigs are amazing! YES her wedding dress was a properly breath-taking moment at the end of season 3! YES it's good Kenya has an ally to keep her tied into the rest of the cast! YES her talking heads are ok sometimes! But as a cast member I care about and truly stan? NO THANKS. I guess the boatfight with Porsha is the most dramatic she's ever been? And even THEN it's more about Porsha being crazy and Kenya's silly interjections than it is Cynthia:
Fans have been suggesting Cynthia should take a friend-of role rather than full-time for several seasons now, and I think this would suit her perfectly. I'm GAGGED she's back for the new season as she seemed brutally checked out at the last reunion - but get that easy paycheque eh?
Final thoughts on Cynthia: great wigs, beautiful wigs.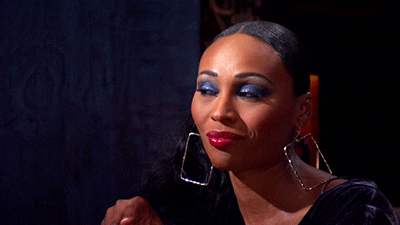 I think it's quite telling her Bravo compilation on their YouTube channel is of her BEST LOOKS rather than WILDEST MOMENTS:
Am I WRONG about Cynthia (and Peter)? DO let me know

NEXT!