Joined

Dec 1, 2015
Messages

1,085
Location
Thought maybe this deserved it's own topic.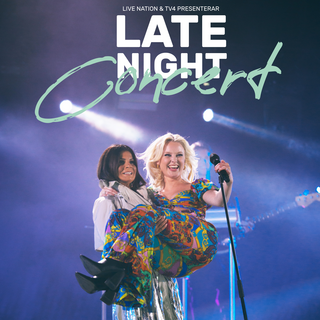 Zara Larsson has been chillin in Sweden amid a US COVID outbreak for half a year. She bought some farm house and decided to release her first Swedish single (& cover) with the artist who first inspired her singing career.
It was a number two at the Swedish iTunes chart for 28 consecutive days and is currently first on the Svensktoppen chart.
Background for "Säg mig"
A young girl named Carola Maria Häggkvist did very well at Melodifestivalen 1983. Her then manager, soon to be media tycoon,
Bert Karlsson
made sure to release an hastily cobbled together album a month later. "Stranger" featured almost entirely Swedish translated Billboard hits and "Säg mig var du står" was the second track (and supposed but never released second single) from that first album.
Remember,
Zara Larsson
was only a baby back than then and "Stranger" was the first album the young kid ever got. "Säg mig" is her favorite track from that album - this is one of those instances when the lyric translation is better than the original. Now 20-something years later the track had started to be played in Stockholm night clubs as a "fighting anthem" for the younger generation. Zara Larsson then decided to include the song in her Late Night Concert on TV4 and the rest is history. This just proves that a pandemic also can bring some good as Zara gets to preform her favorite song from her youth with witch was once her favorite artist.
The lyrics roughly translates to:
Bridge
I so dearly want...
A belief in - the future,
A belief in - the truth
A belief in - a common cause
Sometime, somewhere, some day...

Chorus
C: Tell me, oh, tell me, oh, tell me, oh, tell me where you stand
Z: I need to know now!
C: Tell me, oh, tell me, oh, tell me, oh, tell me where you stand,
Z: cause I want to belief in what I do...

Verse
It's time to start to think again,
cause time is running out, it might even soon end
and I know that what we're building up now,
it one day will be just what our children get
Oh-oh, oh-oh (there's no other answer)
Oh-oh, oh-oh (the questions I have)
Oh-oh, oh-oh (there's no other answer)
Outro
C: I believe in what I do, (oh-oh)
C: You must, (mmm, come on Carola)
C: That's the most important thing

C: Look around you, was this what we dreamed of? (dreamed of)
Z: Is there something, (is there something), something we're forgetting? (forgot?)
C: Have we got a planet -
Z: filled with humanity?

All my life, I've been trying to ask...
...ask and get an answer...

#zara #larsson #häggkvist #carola #mello #artist #comeback #fadinglight
Last edited: